*Options are something to discuss with us prior to purchasing a book.
------------
------------
Names printed on a natural lokta paper cover. This handmade paper wears beautifully and takes ink well. Other colors of lokta can be printed on. Please contact us with paper color request for availability.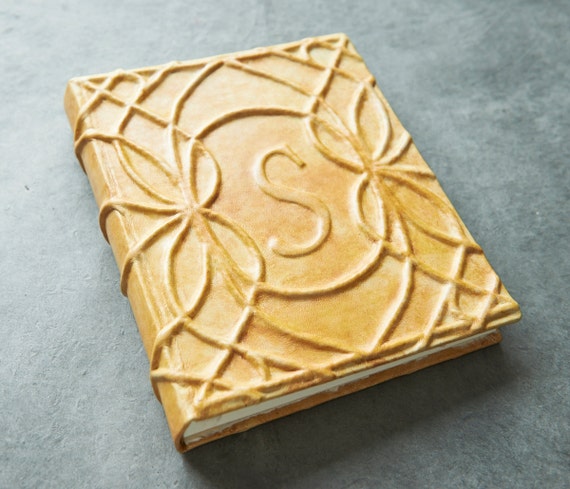 This design is only available with our antiqued lambskin leather.
However, the letters can be done with our rustic cowhide leathers as well.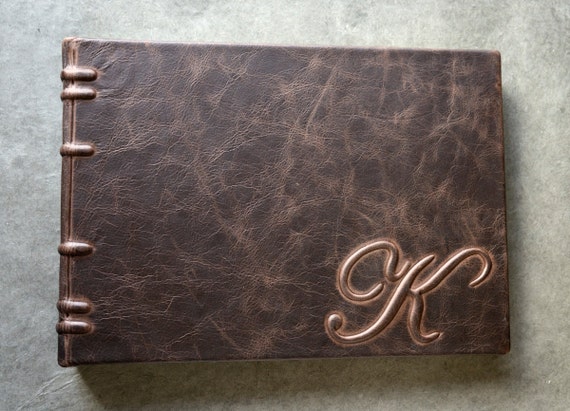 Raised letters or words are available on our hardcover books.
------------
Stamps, maps, photographs and ephemera can be inset into the cover of our hardcover books or we can even do inset designs like the arrow below.
------------